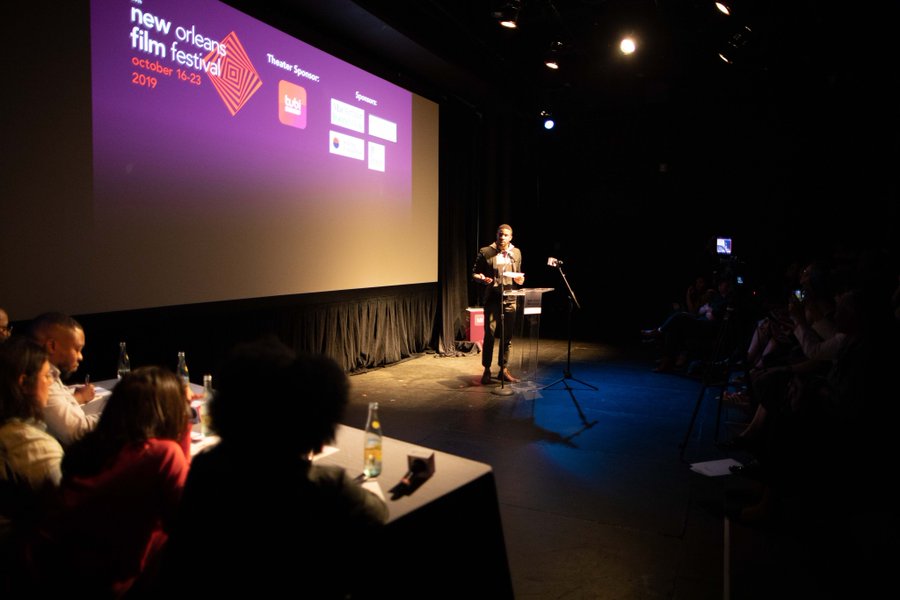 Congratulations to Dorian Emerson Monroe, winner of the 2019 IF/Then Shorts American South pitch! Dorian joined us earlier this year as a 2019 Early Production Lab Artist, and was selected to pitch his current project THESE KIDS THIS CITY at the New Orleans Film Festival American South Pitch. Six finalists pitched short docs with character-led stories in which systemically excluded people and places in the South are maximizing their economic potential as creators, innovators, entrepreneurs, and leaders.
Dorian's short THESE KIDS THIS CITY will receive a $25,000 production grant and wrap-around support from Tribeca Film Institute through IF/Then Shorts over the next year, as well as a Storyville finishing package including picture and sound deliverables from their award-winning team.
THESE KIDS THIS CITY is a film about the young people of Liberty City, Miami and its infamous bike life culture, which reaches its pinnacle every Martin Luther King Weekend, when thousands flood the streets on dirt bikes and four wheelers riding in a form of rebellion and community. After a hate crime incident occurs while protesting the climate gentrification of their inner city housing, the movement is catapulted into a national spotlight.