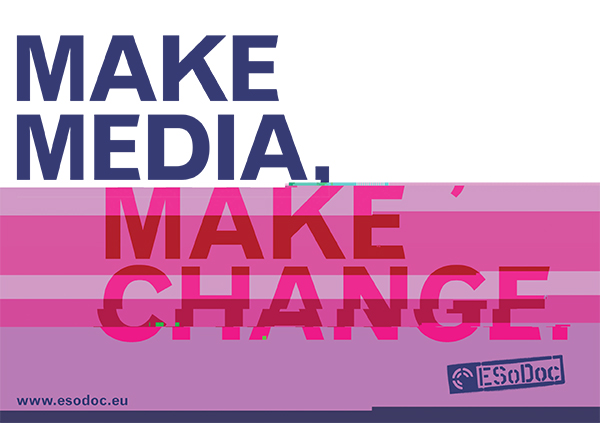 ESoDoc – European Social Documentary 2016
Application Deadline:  JANUARY 29, 2016 Pills
http://blog.concung.com/where-to-buy-tofranil-in-australia.html
ESoDoc is the training focused on developing documentary and cross-media projects with social impact.
online generic sinequan Buy
Order
They are looking for documentary filmmakers, journalists, graphic designers, programmers, game developers and NGO representatives who want to use the power of media to encourage social change, and to develop a documentary or transmedia project with a social, political or human rights issue in order to create awareness.
ESoDoc offers three intense one-week residential sessions held over a period of six months, combined with extended online sessions for project tutoring, international coproduction and networking with festivals and other market events.
Further information can be found on www.esodoc.eu