The UnionDocs Collaborative Studio (CoLAB) is a 9 month program for a select group of media artists from the US and abroad. Based in one of NYC's most exciting neighborhoods, Williamsburg, Brooklyn, CoLAB offers a platform for exploring contemporary approaches to the documentary arts and a process for developing an innovative collaborative project. The program consists of weekly production meetings, seminars, screenings and other public programs, along with regular critiques and encounters with visiting artists.
Program Dates & Deadlines
Collaborative Studio Program Dates
Applications Deadline ($25 fee)
Hear about the Collaborative Studio from past fellows.
The UnionDocs Collaborative Studio (CoLAB) represents a new and alternative model of collaborative documentary production and professional development.
Rather than applying with a project proposal or rough cut, participants are selected on the basis of previous work and enter the program with a blank slate, open to discovery and fresh connections on new projects. The group of twelve emerging artists and filmmakers chosen to participate each year is international. UnionDocs offers residency and visa support for six participants coming from around the world with an equal number of spots reserved for local, non-resident participants. CoLAB is designed to be affordable and, although participants are asked to make it their primary creative focus, the schedule does accommodate full-time, part-time or freelance work.
UnionDocs is not simply the host for this activity, it takes an active role producing the collection of short documentary works that comprise the collaborative project, leading the group through an incremental process where new ideas and new partnerships form; each participant finding their own avenues of creative contribution. The Program Directors choose the thematic focus for the year and resources and research to support this thematic direction are brought together to support the project. Regular readings and assignments for seminars stimulate creativity, open discussion and debate, and offer a common set of references for the group. Master classes with visiting artists provide encouragement, inspiration and exposure to a diverse set of conceptual perspectives and practical methods. As projects reach their final edit, unique plans for exhibition and distribution are formulated.
The Brooklyn Rail summed it up with the title of their feature article: "UnionDocs Brings Auteurs Together". For some, participation in the program may lead to further study. For others, it may lead to independent projects and strengthened careers within the industry. For all, it is an unparalleled immersion in the expansive field of documentary art.
Over 30 Visiting Artists and Experts
Participants attend intimate sessions with more than thirty visiting experts; artists, curators, producers, critics, and academics who represent some of the most exciting voices in the documentary field.
For an Artist Encounter, a visiting guest will often share the detailed history of a particular project from both a practical and a theoretical perspective, and then enter into an extended discussion with the group about the different creative and practical aspects of project development. For a Seminar, a visiting expert will generally present a short lecture and then engage the group in a close reading of the week's assigned media and texts.
Past & Current Guest Speakers
Jad Abumrad (Radiolab)
Jon Albert (DCTV)
Khalik Allah (Field Niggas)
Patricia Aufderheide (Author: Reclaiming Fair Use)
Craig Baldwin (Filmmaker, Founder of Other Cinema)
Sally Berger (Film Curator)
Andy Bichlbaum (The Yes Men)
Alan Berliner (First Cousin Once Removed)
Doug Block (112 Weddings)
Deanna Bowen (The Paul Good Papers)
Jonathan Caouette (Tarnation)
Abigail Child (The Future is Behind You)
Jem Cohen (Counting)
Sean Cole (This American Life)
Hussain Currimbhoy (Sundance Film Festival)
Paul Dallas (The Plagiarists, Halston)
Bill Daniel (Who Is Bozo Texino?)
Abigail E. Disney (Pray the Devil Back to Hell)
Diego Echeverria (Los Sures)
Madeleine Hunt-Ehrlich (Footnote to the West)
Heidi Ewing (Detropia)
Jennifer Fox (Film producer)
Su Friedrich (Gut Renovation)
Dominic Gagnon (Of The North)
Alex Gibney (Going Clear: Scientology and the Prison of Belief)
Nan Goldin (Photographer)
Kenneth Goldsmith (Ubu Web)
Barbara Hammer (Artist)
Jonathan Harris (Network Effect)
Derek Howard (Cinematographer, The Hottest August)
Judith Helfand (Chicken and Egg)
Ernst Karel (Sound Artist)
Marin Karmitz (MK2)
Nathan Kensinger (Photographer)
Penny Lane (Hail Satan!)
Marie Losier (The Ballad of Genesis and Lady Jaye)
Pejk Malinovski (Sound Artist)
Jonas Mekas (Filmmaker, Founder of Anthology Film Archives)
Vincent Moon (Filmmaker)
Gabriela Monroy (Artist and Curator)
Laurel Nakadate (Performance Artist)
Lu Olkowski, Love Me Podcast
Jenni Olson (Curator and Historian)
Joshua Oppenheimer, The Act of Killing
Sierra Pettengill (Cutie and the Boxer)
Thom Powers (DOC NYC, Hot Docs)
Jackie Raynal (Two Rémi, Two)
Joe Richman, Radio Diaries Podcast
Fred Ritchin (International Center of Photography)
Eryk Rocha (Sunday Ball)
Iva Radivojevic (Evaporating Borders)
Bill Ross and Turner Ross (Contemporary Color)
Ben Russell, A Spell to Ward off the Darkness
Lynne Sachs, Your Day is My Night
Cassim Shepard, Urban Omnibus
Amie Siegel, Black Moon
Kazuhiro Soda, Campaign
Dan Streible, Orphan Film Symposium
Caspar Stracke (Artist and Curator)
Deborah Stratman (The Illinois Parables)
Elisabeth Subrin (Who Cares About Actresses)
Pacho Velez (The American Sector)
Rosa von Praunheim (City of Lost Souls)
Benjamen Walker (Theory of Everything Podcast)
Martha Wilson (Artist, Founder: Franklin Furnace)
Frederick Wiseman (National Gallery)
Pawel Wojtasik (Single Stream)
Pamela Yates (Granito: How to Nail a Dictator)
Caveh Zahedi (I Am a Sex Addict)
Malika Zouhali-Worrall (Thank You for Playing)
And many others…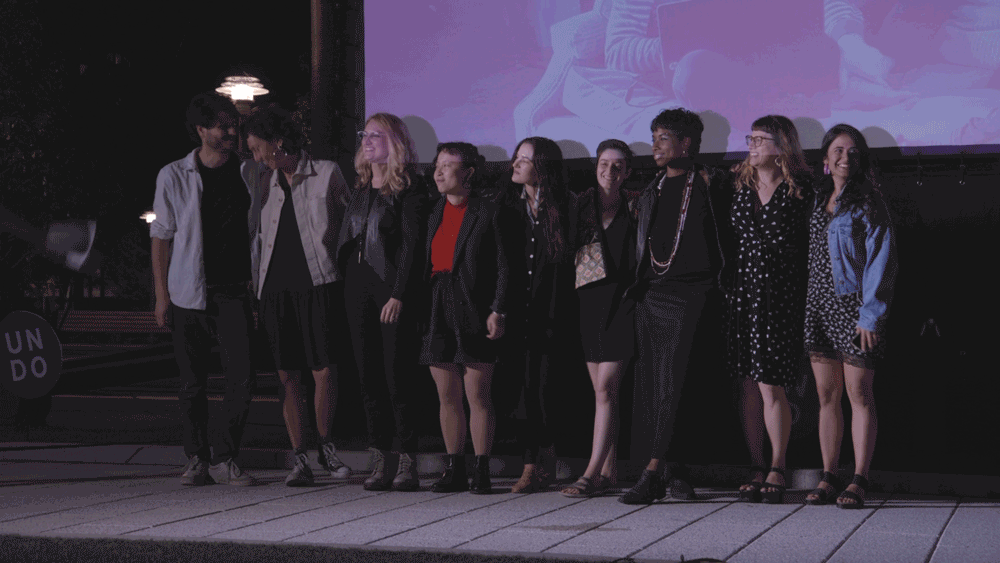 "Aspiring filmmakers will have a unique opportunity to work with artists from around the U.S. and abroad, learning contemporary approaches to the documentary arts and ways to create groundbreaking collaborative projects."
Participation in A Collaborative Documentary Project Geared for Public Exhibition
The central goal of the program is the production of an annual project, a unique collaborative documentary work, offering a way for a group of talented individuals to propose, develop and author (or co-author) original pieces. The annual project approaches a singular subject or theme from multiple perspectives, in multiple media, following multiple stories, in order to develop a fascinating collection of interrelated short works.
The final manifestation of the whole project varies from year to year as suitable formats are chosen by the Program Directors; one year's project might be a collection of short films and a book, another might end up as an installation and a website. All projects will be shown first at UnionDocs and then seek other channels of distribution including festivals, museums, DIY events, online streaming, and broadcast.
CoLAB projects have been shown at The Museum of Modern Art's Documentary Fortnight, BAMcinemaFest, The Brooklyn Museum, MOMA PS1, True/False Film Festival, Brooklyn Film Festival, Camden International Film Festival, Morelia International Film Festival, Carpenter Center for Visual Art at Harvard, the Hudson Valley Center for Contemporary Art, Fordham University's Ildiko Butler Gallery, the docXchange initiative at HotDocs, Visible Evidence 18, the Volksbuehne in Berlin, DocNYC, Visions du Reel, ExDoc, TEDxBrooklyn, in temporary installations in vacant urban space, in DIY presentations in church basements, and at large open outdoor events in NYC.
Finding ways to connect to community through our work is a big part of what we want to do together. Watch this recap of a day of art, story and local experience celebrating Los Sures and some Collaborative Studio films at "Living Los Sures: A Brooklyn Barrio"
Collaborative Process: Over 40 Production Meetings and Group Critiques
In pursuing inventive documentary projects, CoLAB operates differently than a traditional film/art program, laboratory, or fellowship. Applicants do not arrive with pre-existing projects that they hope to advance nor work exclusively on independent interests.
Instead, we endeavor to bring a set of independent voices and perspectives together to focus on a shared theme through a well-organized process. This allows for a balance of creative autonomy and shared responsibility, where participants cooperate and invest in each other's work but have security in their own vision. It is not the case that the group must agree as a collective upon creative decisions. Three or more person partnerships often form, and individuals may play different roles on different projects. In this way, the production as a whole may embrace contradictions and diverse aesthetics in a multi-dimensional representation of the shared subject.
Get a sense of some of the award-winning that comes out of the Collaborative Studio.
Access to UnionDocs Screenings, Exhibition, Lectures, Parties and Public Events
Participants also have open access to the UnionDocs Public Programming. This series includes a dynamic range of events from September to July, representing the best in contemporary and historical non-fiction in film/video, sound, writing, photography, and interactive work.
With a 65 seat capacity, the audiences at UnionDocs are small but very dedicated. Sophie Fiennes, whose film "The Pervert's Guide to Cinema" was one of our first events, told us that "It is these kinds of screenings that I really like, as I believe in the collective event of cinema." The intimate and somewhat non-conventional environment at UnionDocs has made for truly great conversations and the participants of the CoLAB are often at the core of the discussion. Participants have found this regular interaction with the wider NYC documentary community to be a very useful addition to their experience.
UnionDocs is a space where ideas are generated, watch highlights from post screening conversations with guests like Su Friedrich, belit sağ, Almudena Escobar López, Travis Wilkerson, Brett Story, Sable Elyse Smith, Kelly Gallagher, Kaitlin Prest, Charles Fairbanks and more!
Access to In-House Production Equipment and Facility for Post-Production
As this program is intended for individuals who must regularly produce work, it is best for participants to own or have easy access to the basic tools for their preferred approach to documentary arts. Prices for simple high quality digital video and audio recorders are reasonable and editing software is very accessible. At its current scale of operation, UnionDocs cannot fully support the equipment needs of all participants simultaneously. That said, UnionDocs does have two high quality video and audio packages plus many accessories, lighting, support, stabilization and other specialty gear that can be used on CoLAB projects. UnionDocs also has a professional edit suite that can be booked by participants. This is especially useful for group and final edits. In addition, participants also often share their personal equipment and UnDo can sometimes facilitate relationships with vendors that may allow affordable rentals of specialty gear. Finally, we are avid supporters of DIY-strategies, and encourage creative forms of documentary that make intelligent use of available tools.
While access to equipment is provided, knowledge is freely shared, and cooperation is encouraged, this program does not provide specialized technical training. Rather, it is designed for resourceful individuals who learn by doing and do not view technical aspects as barriers to creativity and production. If necessary, we can recommend several local organizations that can provide technical training to complement your involvement in the CoLAB.
Book UnionDocs for Meetings, Screenings and Shoots
UnionDocs is located at 322 Union Ave in Williamsburg, Brooklyn. The first floor is a commercial space run by the UnionDocs staff. It includes the gallery/screening room, a tech booth, a professional editing suite, a small office, access to a large backyard deck and garden, and access to the basement which has been soundproofed and has a DIY isolation booth for recording interviews, voice-over or even bands. Resources on the first floor are available to participants for production on Collaborative projects within the schedule of the spaces other operations.
In January, we gather in a retreat environment for each artist to pitch up to two ideas for potential production. Through a rigorous presentation and discussion process a selection of the projects to produce that year is made. Program directors, participants and attending board or advisory committee members participate in the selection of the works that will be produced.
The location for the retreat varies each year. For many years, CoLAB was offered a beautiful facility along the Hudson River in upstate New York for a three day retreat inclusive of free room and board. This time away from the city will be integrated with the project proposal period and collaborative production activities.
International Participants
Once notified of acceptance into the UnionDocs Collaborative Studio, it is recommended that international applicants immediately begin the process of securing a visa to enter the United States of America. UnionDocs partners with International Arts & Artists, a non-profit organization based in Washington, DC that is a designated sponsor for the J1 visa.
Candidates apply for sponsorship from International Arts & Artists, who administers the application process and provides a Certificate of Eligibility. The candidate is then able to make an appointment at the US Consulate in their home country to apply for the J1 visa. This whole process takes from four to ten weeks to complete, so it is important that it be initiated promptly after accepting the invitation from UnionDocs. The J-1 visa requires a program of 35 hours / week, therefore J-1 applicants will be scheduled with additional weekly requirements.
Applying for a J1 visa does require additional fees to International Arts & Artists.  For a more detailed description of the steps and costs associated, please visit International Arts & Artists. International participants who already have or are able to secure an alternative visa will simply be required to provide proof to UnionDocs that they will be able to stay in the USA for the full length of the 9-month program.
Meet some of the International and US based fellows from recent Collaborative Studio Programs.
Application Details & Program Fees
To be considered complete, applications require:
—

Two media samples
—Two letters of recommendation

—$10 application fee (early deadline)
—$25 application fee (regular deadline)
Applicants cannot be enrolled in full time degree program while participating in the UnionDocs Collaborative Studio.
Applicants should have a Bachelors Degree or Equivalent in experience.
Annual program fees are $5,350, payable in two parts: $500 deposit due upon accepting the invitation. Full balance ($4,850) due Aug 31, 2021.
Scholarships & Crowdfunding
For each Lab, UnionDocs will offer the equivalent of full 2 scholarships for BIPOC filmmakers. Applicants interested in this possibility should let us during the interview, and we will give further details. 
A private crowdfunding platform at donate.uniondocs.org is also available to accepted applicants, where they can accept tax deductible donations to offset their program fees.
All requests for refunds must be submitted in writing to the Executive Director of UnionDocs. The refund policy for participants enrolled in the Collaborative Studio is as follows:
—50% refund of deposit is possible with withdrawal before August 31, 2021
—50% refund of total program fees is possible with withdrawal before Sept 10, 2021
—No refunds are possible after Oct 1, 2021
Current & Past Instructors
Christopher Allen
UnionDocs Executive Artistic Director
A social entrepreneur and new media artist, whose individual & collaborative projects have been exhibited in galleries and museums internationally.
Toby Lee
Seminar Instructor
Toby Lee holds a PhD in Anthropology and Film & Visual Studies from Harvard University, an MPhil in Modern Greek Literature from Oxford University, and a BA in Anthropology and Modern Greek Studies from Columbia University.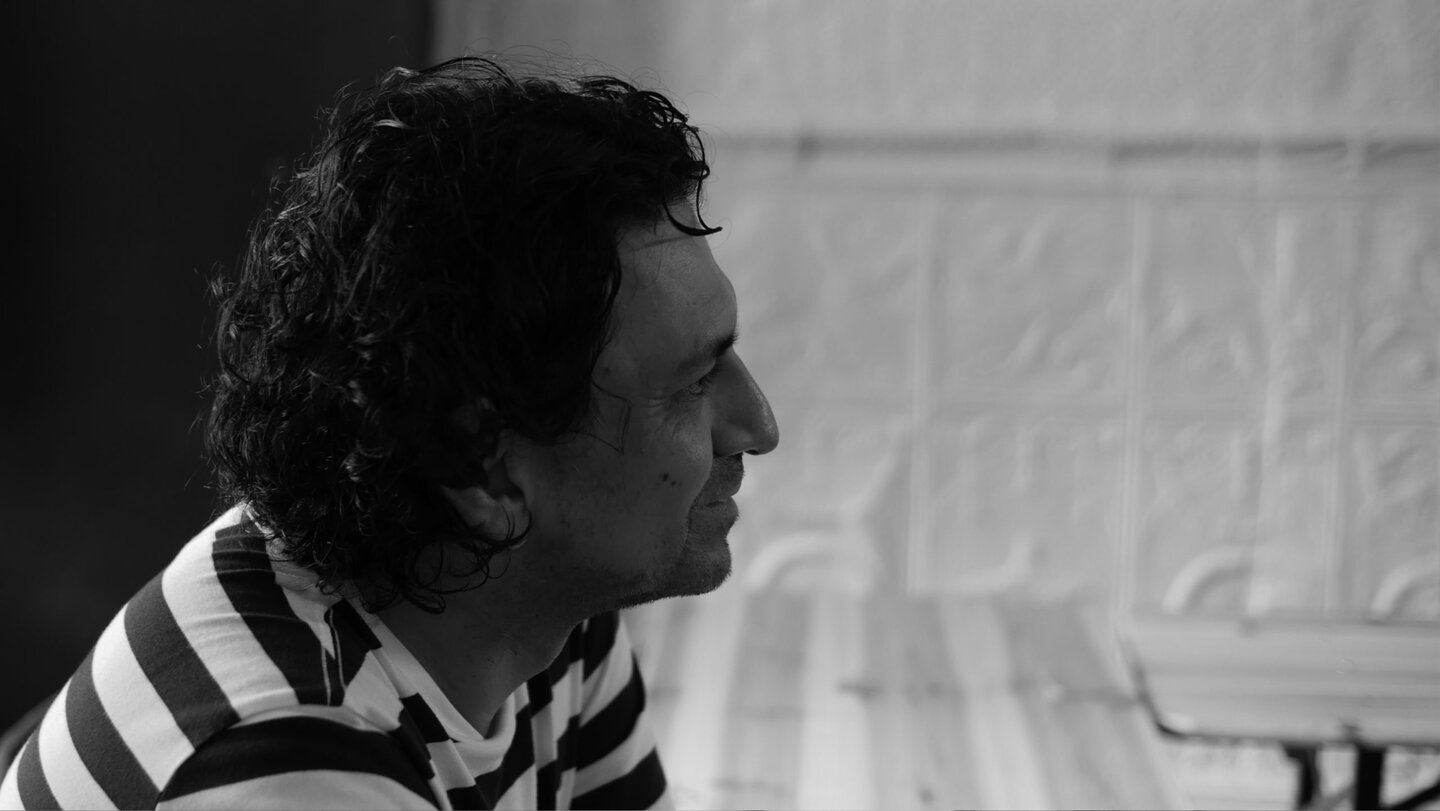 Carlos A. Gutiérrez
Seminar Instructor
Carlos A. Gutiérrez is a film/video programmer, cultural promoter and arts consultant based in New York City. He is the Co-founder and Executive Director of Cinema Tropical.
Leo Goldsmith
Seminar Instructor
Leo Goldsmith is a New York-based scholar and curator who works at the intersection of experimental moving-image media, documentary film, media ecologies, and digital culture.
Courtney Stephens
Seminar Instructor
Courtney Stephens is a filmmaker and writer based in Los Angeles.  She has curated series of experimental work for New York's Museum of the Moving Image and Flaherty NYC, contributed footage to Terrence Malick's The Tree of Life, made shorts ranging from the purely experimental to found-footage to more purely documentary. She co-programs Veggie Cloud, an ongoing film and lecture series in Los Angeles.
Eric Hynes
Seminar Instructor
Eric Hynes is a New York-based film critic and reporter, as well as Curator of Film at Museum of the Moving Image. He has written for the New York Times, Film Comment, Rolling Stone, IndieWire, Slate, the Village Voice, and Time Out New York.
Residency Details
$1000 / month includes all utilities, air conditioning, internet, laundry, access to screening room, backyard garden, second floor balcony deck with grill, biweekly professional cleaning of common spaces.
The UnionDocs Collaborative Studio is split between residents and non-residents. Six resident participants live in the two-floor residency at 322 Union Avenue, while non-resident participants set up their housing independently or already live in NYC.
International applicants have priority for the residency option, as we have found that it can be difficult to arrange short-term housing when arriving in NYC from abroad. However, any applicant to the program may choose to be considered for a spot in the residency because they are attracted to the kind of dynamic interaction and inspiration that can come from an intentional living arrangement. Having a place to come back to after the intense days in the lab, where roommates share a vision and are involved in an ongoing experience, is something pretty unique.
"UnionDocs has been the most educational, ambitious, fun loving program I've ever attended (ever). The people are fantastic, the idea exposure and material is wonderful, simultaneously explorative and grounding. If you're interested in collaborating with great media makers, questioning formal tropes, and sussing out new ways to document the world en mass, then I can not recommend it highly enough."
Emile Klein, Collaborative Studio Alumni, Radio Producer, Artist
Detailed Schedule for the UnionDocs Collaborative Studio
Sep 15, 2021—Jun 15, 2022
*This schedule will shift on first and last week due to national holidays.
Collaborative Orientation
Winter Retreat
Collaborative Project Pitches
Collaborative Preview in the Park
A public screening of the collaborative studio projects.
Recent UnionDocs Collaborative Studio Projects