Be challenged. Get inspired. Move your project forward leaps and bounds. 
Join a select group of emerging filmmakers to think through every aspect of your work-in-progress in this tightly structured program.
The UnionDocs Summer Documentary Labs are based in one of NYC's most exciting neighborhoods, Ridgewood, Queens.
Program Dates & Deadlines
July 3, 2023 — Aug 4, 2023
Summer Documentary Lab 1—


For Projects in Early Production
Aug 14, 2023 – Sept 1, 2023
Summer Documentary Lab 2—

For Research & Development
Early Deadline *No application fee
Final Deadline *$15 application fee
Information Session @ 3pm (EST/-5 UTC)
Applicant Interviews Begin for Projects in Early Production
Applicant Interviews Begin for Projects in Research & Development
Notification for invited participants & waitlist – Early Production
Notification for invited participants & waitlist – Research & Development
Hear about the Summer Documentary Labs from Executive Artistic Director, Christopher Allen and our expert instructors + mentors.
Through daily screenings, seminar discussions, professional development sessions, artist visits and weekly "field trips", our labs expose participants to a diverse set of creative documentary practices from around the world.
Drawing inspiration from across disciplines, this intensive program should not be mistaken for an industrial, journalistic, or traditional documentary training. Scholar Scott MacDonald highlighted in The

New York Times

that, "UnionDocs has a healthy sense that the older definitions of what constitutes 'experimental' cinema and what constitutes 'documentary' are up for grabs." Much emphasis is placed on workshopping lab participants' writing about their projects as a way to both clarify the creative direction and attract potential team members, funders and producers. Participants receive focused, honest and helpful feedback on their project proposals from prominent documentary artists and industry experts.
For each lab, twelve to fourteen applicants are selected on the basis of their past experience and the strength of a current documentary proposal or concept. While many filmmakers who have already completed feature projects have found the intensive useful to their next project, a previous feature in documentary is not required so long as a commitment to an independent and creative vision is demonstrated. We aim to bring together exciting international participants, and the peer interaction is a big asset to the program. 
The Brooklyn Rail summed it up with the title of their feature article: "UnionDocs Brings Auteurs Together". For some, participation in the program may lead to the development and completion of a documentary. For others, it may lead to independent projects, collaborations or strengthened careers within the industry. For all, it is an unparalleled immersion in the expansive field of documentary art.
A stronger understanding of the business and best practices of managing a documentary production.
Invited industry experts lead weekly sessions developing skills and knowledge concerning the business of documentary production, such as proposal writing, fundraising, rights management, fiscal sponsorship, and more. This curriculum was developed to offer the fundamentals that documentarians need to prepare for the planning, production, editing and release of an independent documentary. Each session will feature guest speakers sharing tips and secrets of the trade, with an emphasis on real-life case studies and best practices.
Past & Current Guest Speakers
João Vieira Torres (Aurora)
Joanna Rabiger (Grant Writing Specialist)
Jenni Morello (One of Us)
Alison O'Daniel (The Tuba Thieves)
Rebecca Adorno (Homeroom)
Jeffrey Winter (The Film Collaborative)
Rodrigo Reyes (Sansón and me)
Sarah Archambault (Riotsville, USA)
Nausheen Dadabhoy (An Act of Worship)
Jessica Beshir (Faya Dayi)
Laura Coxson (No Man's Land)
Troy Herion (Bulletproof)
Sahar Driver (Impact strategist)
Patrick Hurley (Sandbox Films)
Esther Cassidy (For the Next 7 Generations/Grant writing)
Yance Ford (Strong Island)
Iris Ng (Shirkers)
Kellen Quinn (Time)
Derek Howard (Cannibalizing The Conductor)
Rupeshi Shah (Jane Fonda em Cinco Atos)
Travis Wood (Meerkat Media)
Monika Navarro (Firelight Media)
Lucila Moctezuma (Chicken & Egg)
Milton Tabbot (The Gotham)
Kelly Anderson (UNSTUCK: an OCD kids movie)
Francisco Bello (Dreaming Against the World/The First Wave)
Alan Berliner (Letter to the Editor)
Angad Bhalla (Herman's House)
Marcelo Bukin (Brooklyn Experience)
Gary Chou (Orbital)
Sarah Christman (Swarm Season)
Ramona Diaz (A Thousand Cuts)
Jacqueline Goss (OR119)
Zachary Heinzerling (McCartney 3,2,1)
Ellen Kuras (The Betrayal – Nerakhoon)
Penny Lane (Listening to Kenny G)
Peter Levin (Director/founder Splash Studios)
Marilyn Ness (Charm City)
Omar Mullick (You Resemble Me)
Terence Nance (An Oversimplification of Her Beauty)
Jenny Raskin (Impact Partners)
Emily Rothschild (Long Shot Factory)
Lana Wilson (Pretty Baby, Miss Americana)
Martha Shane (Narrowsburg)
Merrill Sterritt (IF/Then - Field of Vision)
Michèle Stephenson (Going to Mars: The Nikki Giovanni Project)
J.t. Takagi (She Rhymes Like a Girl)
David Teague (The Departure)
Basil Tsiokos (Sundance)
Stefanos Tsivopoulos (History Zero)
Pacho Velez (Searchers)
Stephanie Wang-Breal (Florence from Ohio)
James N Kienitz Wilkins (Still Film, The Plagiarists)
Debra Zimmerman (Women Make Movies)
Sophia Nahli Allison (Girls Like Toyin)
Elegance Bratton (The Inspection)
Angelica Negron (Composer, Landfall)
Chloe Gbai (Netflix)
Terra Long (The Stammering Alphabet)
Isidore Bethel (Acts of Love)
Silvia Castaños (Hummingbirds)
Estefanía "Beba" Contreras (Hummingbirds)
Leslie Benavides (Hummingbirds)
Jillian Schlesinger (Maidentrip)
"The program did an incredible job of creating a sense of urgency for the filmmakers. That feeling acted as a motivator for me to produce the best possible work while there in Brooklyn. I was more than happy with the overall structure. I felt that I was pushed, but I also felt that I had enough time to get the work done."
—Conrad Ventur
Summer Documentary Lab 2016, NYC multi-media artist, Franklin Furnace Fund grantee, represented in London by Rokeby Gallery.
Artist Encounters with guest artists and industry professionals who represent some of the most exciting voices in the documentary field.
For an encounter, a visiting artist often shares the detailed history of a particular project from both a practical and a theoretical perspective as part of a larger conversation with the group. Encounters with visiting artists provide encouragement, inspiration, and exposure to a diverse set of conceptual perspectives and practical methods. UnionDocs has an expansive network of filmmakers from NYC and beyond that are invited for these opportunities.
Regular screenings and seminars on a diverse and exciting collection of documentary works
Gain a broader understanding of contemporary nonfiction forms. Seminars are held two to three times per week with experienced academics, critics, and programmers who will guide discussions regarding readings and films they assign. Films are chosen to showcase the range of documentary today, but also to respond to ideas in the participants' proposals. These seminars are designed to stimulate creativity, open discussion and debate, and offer a common set of references for the group.

Fridays are devoted to on-site visits to some of the most influential documentary organizations based in New York.
"Site visits give participants a chance to meet directly with programmers, production houses and funders to ask questions and gain understanding about their process. In the past, field trips have been made to POV, the Tribeca Institute, Impact Partners Film, Chicken and Egg, NY Times Op-Docs, Topic, Dig it Audio, Full Circle Post, Technicolor, Film Society of Lincoln Center, IFP, Women Make Movies, and AbelCine, among many others.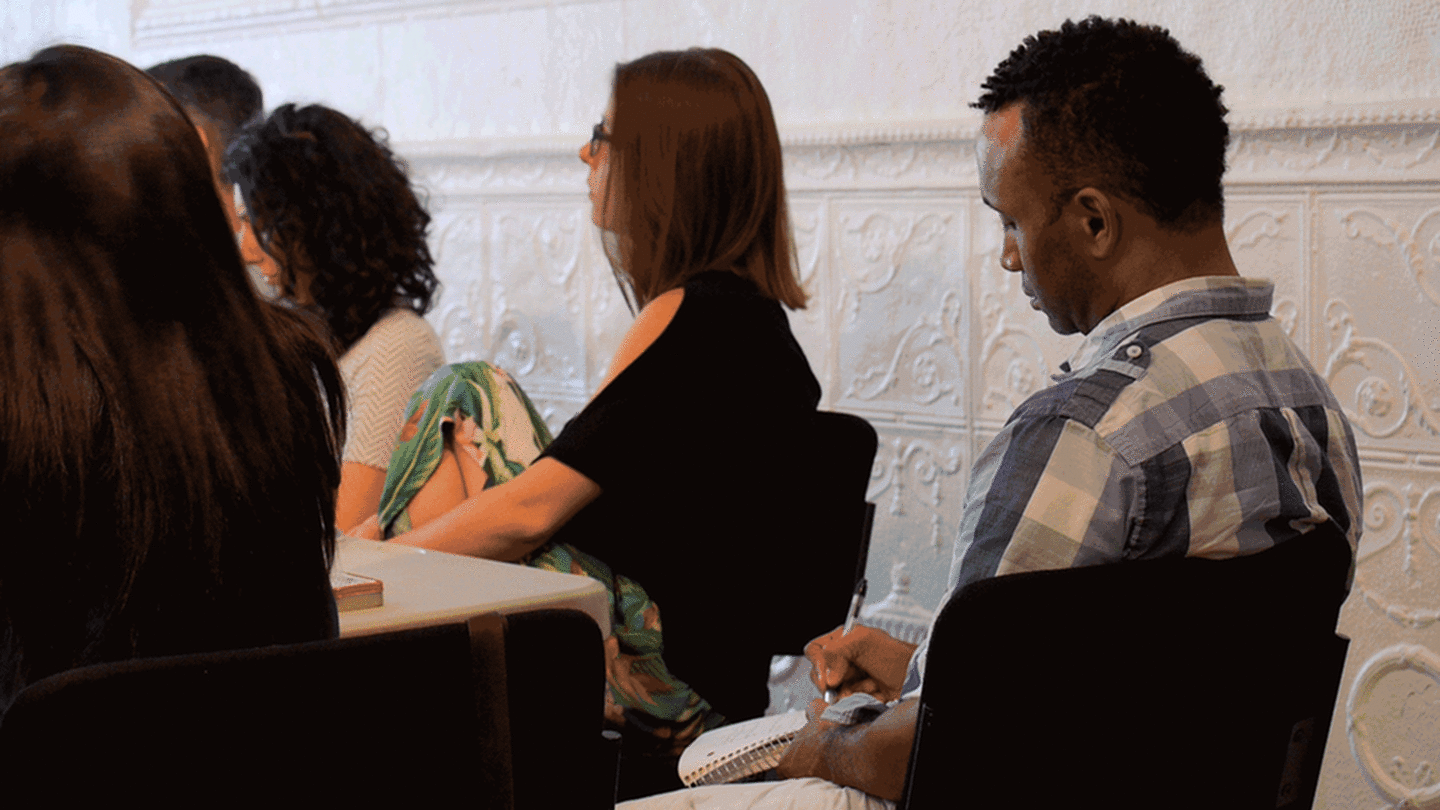 "Overall the program was amazing and life changing in a lot of ways. I felt like I was working in a vacuum for years, so it was fantastic to feel like I was part of a community… words can't express the gratitude and appreciation. I plan to come for more weekend sessions when I can."
—Rodney Evans (Vision Portraits), Summer Documentary Lab Fellow, Creative Capital Grantee, Guggenheim Fellow, Sundance award-winner. Summer Documentary Lab 2016
Bottom line: Get the tools you need to take your documentary idea further: a refined pitch, an improved media sample, a fully articulated proposal, realistic budgets and a production plan.
The primary goal of both Summer Documentary Labs is to support the development of your project. We provide a framework of instruction, workshops, assignments, and deadlines; all designed to push your work forward. Group critiques with peers and one-on-one sessions with the lead instructor and mentors challenge you to clarify your interests and perspective. Additionally, a meeting will be set up with a project consultant from the field who is specifically matched to your project and goals. You will leave the program with a deeper understanding of your intentions, a concrete production plan, and well-rehearsed options for articulating the project, pursuing funding, and cultivating an audience.
Application Details & Program Fees
To be considered complete, applications require:
—

Online form submission with 2 media samples
—Application fee Free early / $15 regular
Applicants must have a documentary project in early phases of development. Applicants should have demonstrated access to their subjects and/or the ability to pursue the proposed project given the right resources. It is best if applicant already has some footage to work with.  Applicant should not be completed with production.
Applicants should have a Bachelors Degree or equivalent in experience.
Fees have been set up to be as a low as possible, while also providing for a meaningful experience in a well-organized environment. UnionDocs is a small independent non-profit organization that has grown from grassroots. We do not have an endowment, nor institutional affiliation, so we rely on these fees to help with the program's operating costs. We strive to deliver a lot more for participants than they would expect to get paying for a single course at university.
Early Production Lab Fees
Research & Development Lab Fees
$500 deposit is due immediately upon accepting the invitation to join the summer lab. The full balance is due Jun 1, 2023.
Scholarships & Crowdfunding
For each Lab, UnionDocs will offer the equivalent of full 2 scholarships for BIPOC filmmakers, filmmakers with disabilities, or NYC filmmakers earning under 30% AMI (Area Median Income). Applicants interested in this possibility should let us during the interview, and we will give further details. 
A private crowdfunding platform at donate.uniondocs.org is also available to accepted applicants, where they can accept tax deductible donations to offset their program fees.
All requests for refunds must be submitted in writing to the Executive Director of UnionDocs. The refund policy for participants enrolled in the Summer Lab is as follows:
—50% refund of deposit is possible with withdrawal before May 25, 2023
—50% refund of total program fees is possible with withdrawal before June 15, 2023
—No refunds are possible after June 30, 2023
Current & Past Instructors
Christopher Allen
UnionDocs Executive Artistic Director
A social entrepreneur and new media artist, whose individual & collaborative projects have been exhibited in galleries and museums internationally.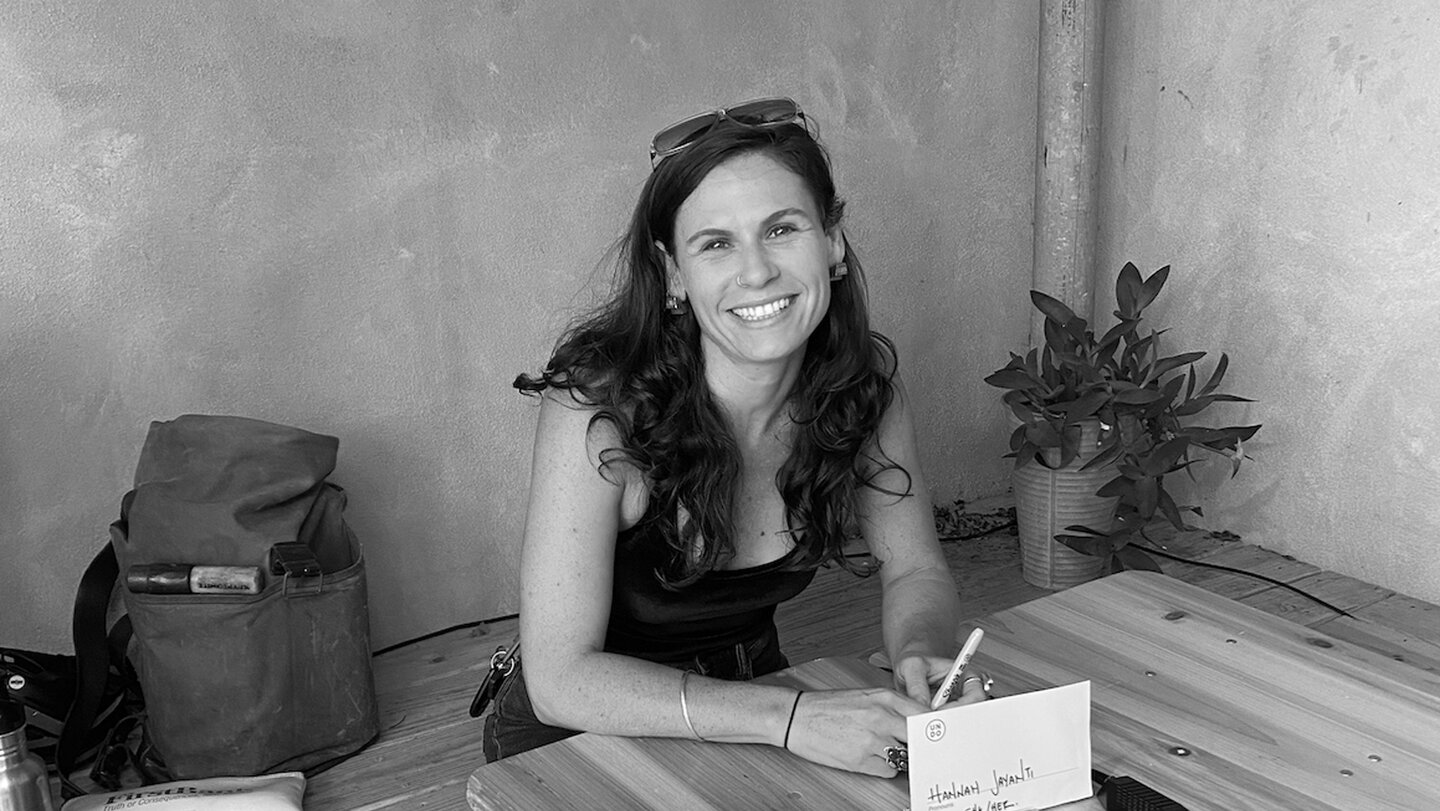 Hannah Jayanti
Lead Instructor
Hannah Jayanti is a documentary filmmaker, organizer and educator. She's dedicated to changing the way we listen to each other through the art of nonfiction. Her work has screened at Sheffield, Dok Leipzig, Rotterdam, Tribeca Storyscapes, CIFF, the Smithsonian, The New Yorker Festival, MoMI, UnionDocs and has been supported by Sundance, TFI, NYSCA, NYFA, Jerome Foundation, and more.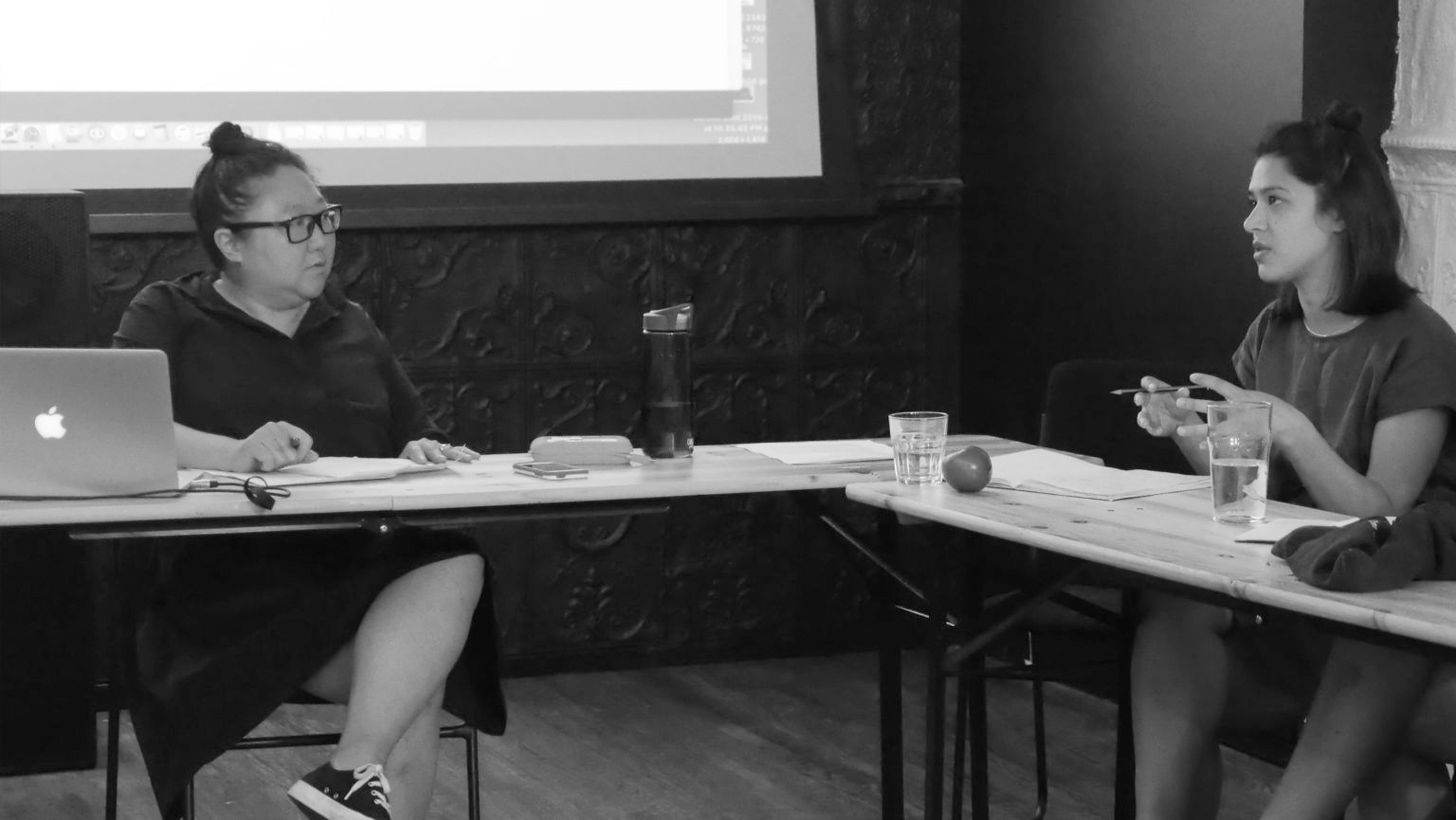 Su Kim
Lead Instructor
Su Kim is a documentary producer who has received numerous grants including from ITVS, Sundance Documentary Fund, NYSCA, California Humanities Council and Tribeca Film Institute.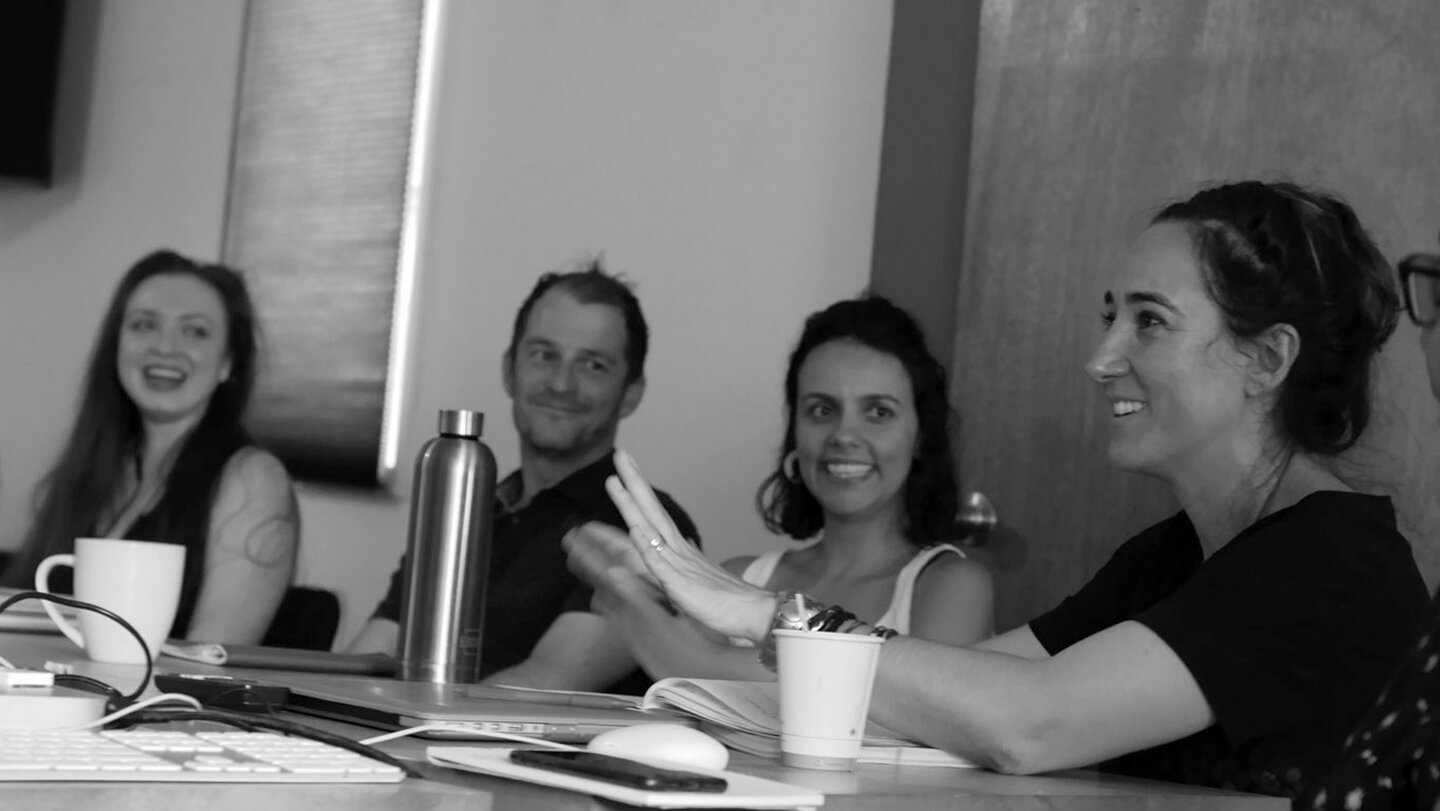 Ruth Somalo
Mentor & Seminar Instructor
Ruth is a Spanish filmmaker, curator and researcher based in New York. She is currently a Senior Programmer at DOC NYC, DocumentaMadrid and The Architecture and Design Film Festival.
Danielle Varga
Mentor
Danielle

 

Varga

 is a nonfiction producer based in Brooklyn and has been a valuable part of the Summer Lab feedback team.
Jeff Seelbach Mentor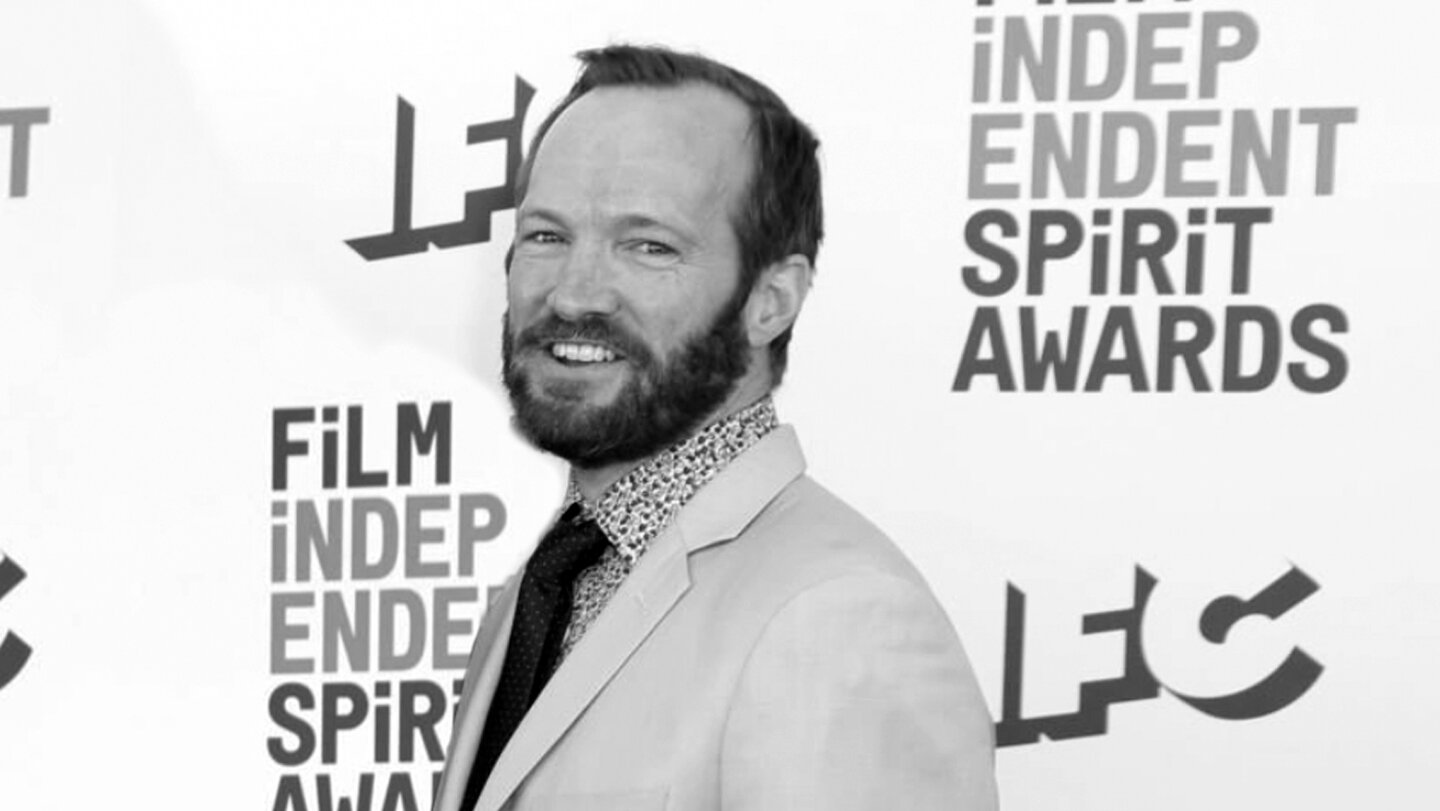 Jeff Seelbach
Mentor
Jeff Seelbach is an award-winning documentary executive, journalist, and producer. For six years, he developed and supervised non-fiction projects at Topic – the streaming service, digital magazine, and film studio from First Look Media.
Felix Endara
Mentor
Born in Ecuador, Félix Endara is a transgender New York-based independent filmmaker, programmer, and arts administrator whose films have screened at festivals including Berlin, Frameline, Outfest, NewFest, DOC NYC, and Mill Valley.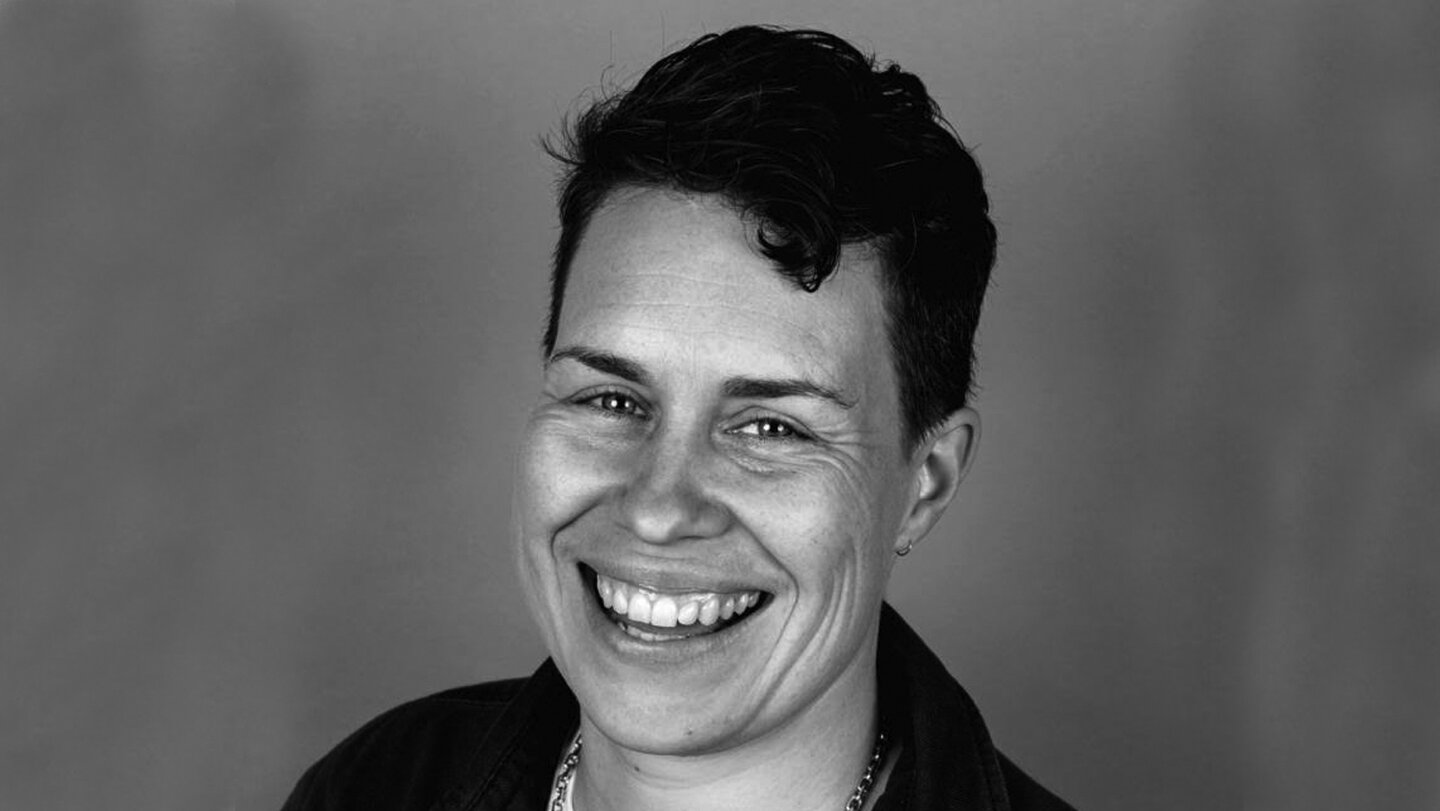 Elise McCave
Mentor
New York-based Elise McCave is Kickstarter's Senior Director of Film. She works with filmmakers worldwide to provide tailored support and mentorship on fundraising and audience-building for films in development and production. She joined Kickstarter in 2016 from Doc Society (formerly BRITDOC), a nonprofit based in London and New York that works with documentary filmmakers.
Amir George
Seminar Instructor
Amir George is a filmmaker and curator, based in Chicago. George is a programmer at True/False Film Fest and cofounder of Black Radical Imagination with Curator Erin Christovale.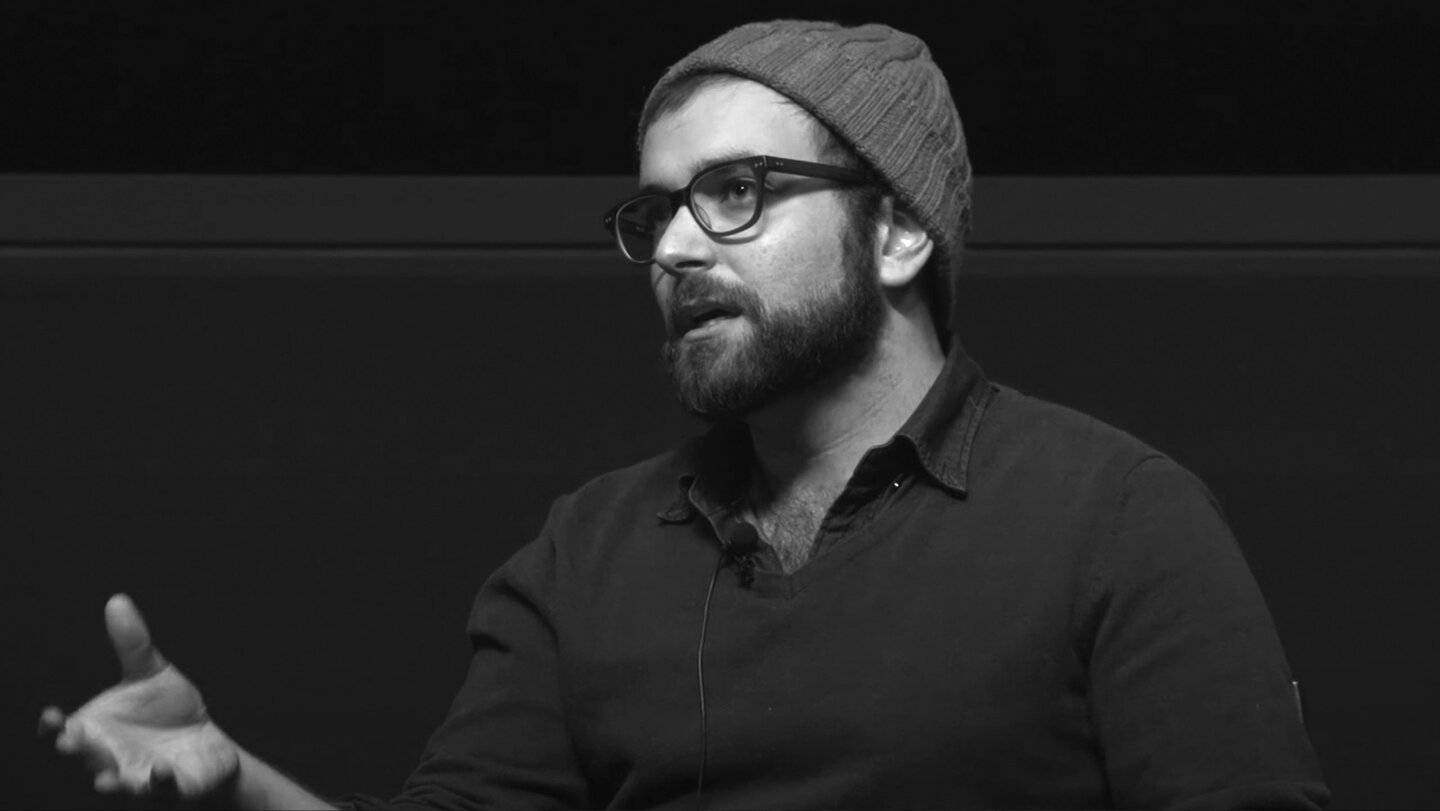 David Osit
Mentor
David Osit is an Emmy Award-winning documentary film director, editor and composer. He is an alumnus of the Berlinale Talent Campus and the Sundance Nonfiction Director's Residency.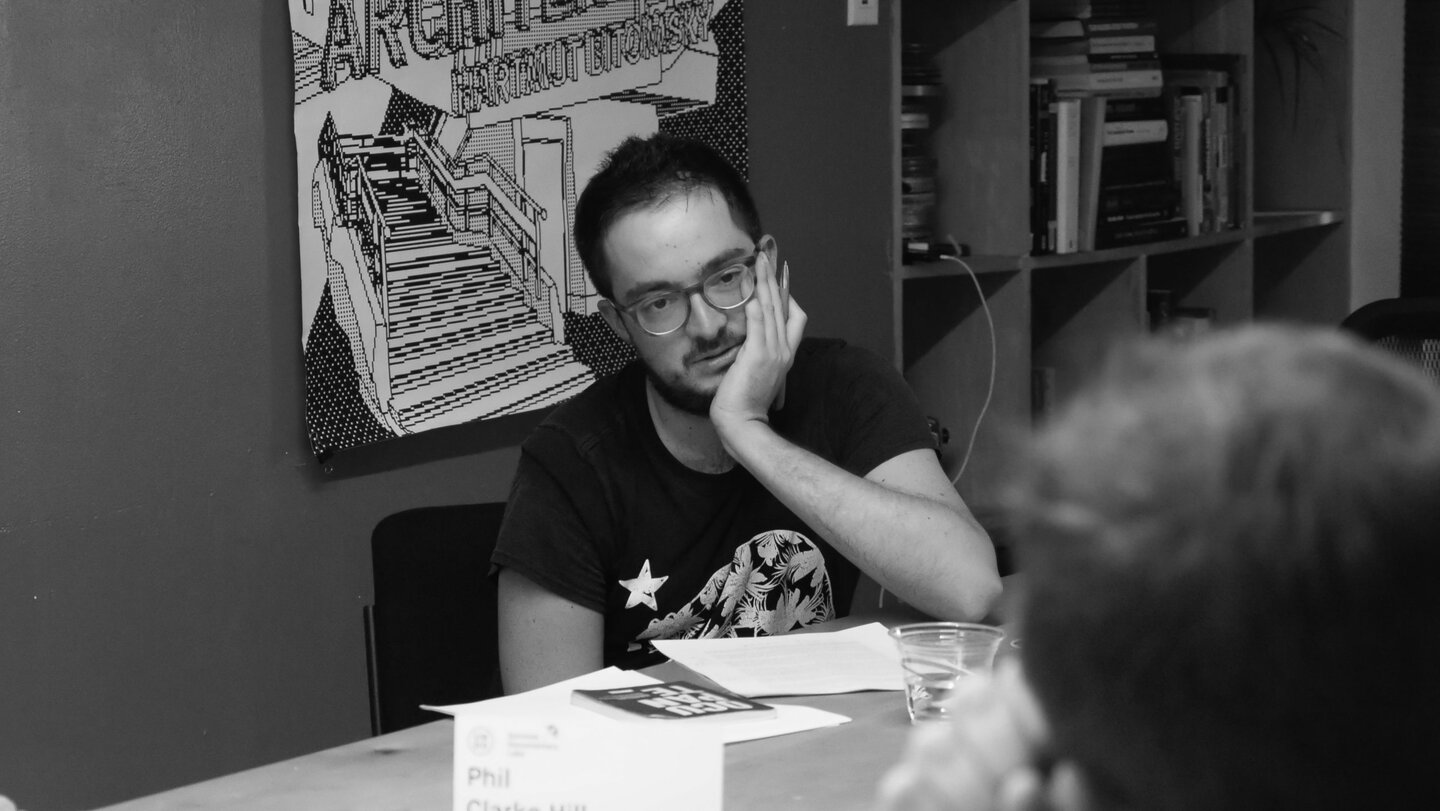 José Rodriguez
Mentor
José Fernando Rodriguez served as the Director of Documentary Programs at Tribeca Film Institute, where he oversaw the growth and funding for all of their documentary funds and project labs. He has also led documentary workshops in the United States as well as throughout Latin America.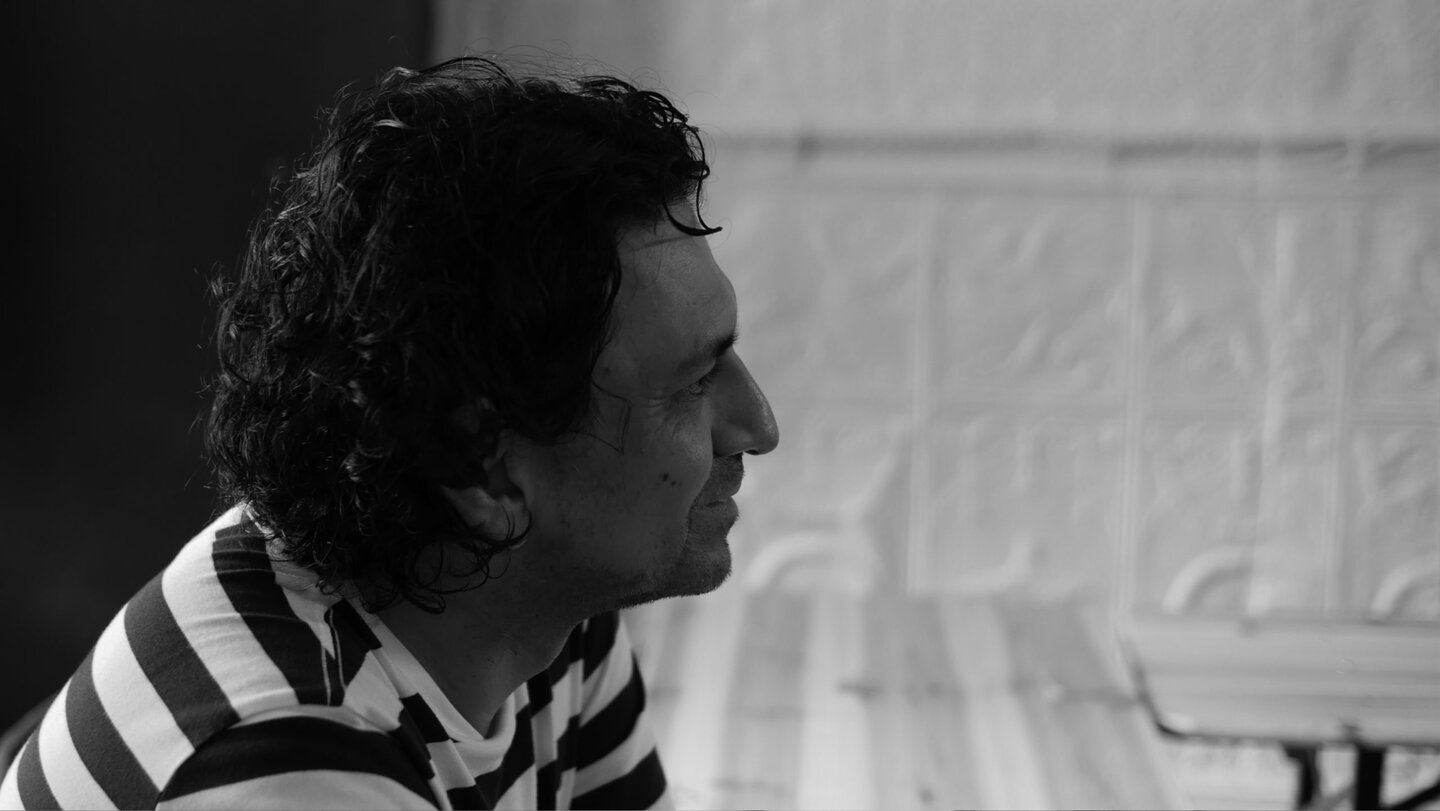 Carlos A. Gutiérrez
Seminar Instructor
Carlos A. Gutiérrez is a film/video programmer, cultural promoter and arts consultant based in New York City and Co-founder and Executive Director of Cinema Tropical.
Jeanelle Augustin
Seminar Instructor
Jeanelle Augustin is a Haitian-American film programmer and curator. She was born in New York City and currently serves as Film Officer at Doc Society and Film Programmer at True/False Film Fest.
Eric Hynes
Seminar Instructor
Eric Hynes is a journalist, critic, and curator of film at Museum of the Moving Image in New York.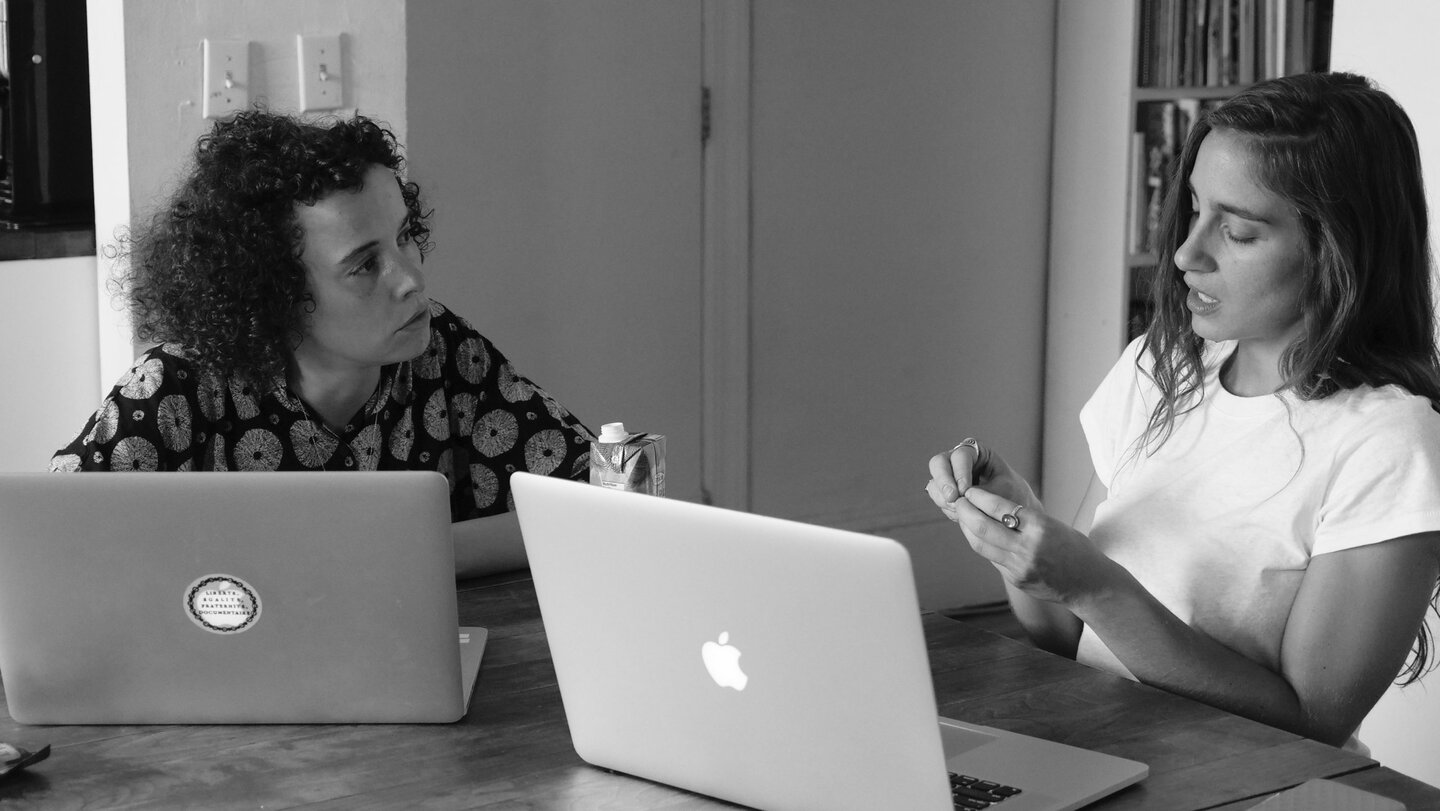 Malika Zouhali-Worrall
Lead Instructor
Malika Zouhali-Worrall is an Emmy award-winning director, producer and editor.
Residency Details
$300 / week includes all utilities, air conditioning, internet, laundry, access to screening room, second floor balcony deck with grill, biweekly professional cleaning of common spaces.
The Summer Documentary Labs are split between residents and non-residents. Six to eight resident participants live in the two-floor residency at 352 Onderdonk Avenue, while non-resident participants set up their housing independently or already live in NYC.
International applicants have priority for the residency option, as we have found that it can be difficult to arrange short-term housing when arriving in NYC from abroad. However, any applicant to the program may choose to be considered for a spot in the residency because they are attracted to the kind of dynamic interaction and inspiration that can come from an intentional living arrangement. Having a place to come back to after the intense days in the lab, where roommates share a vision and are involved in an ongoing experience, is something pretty unique.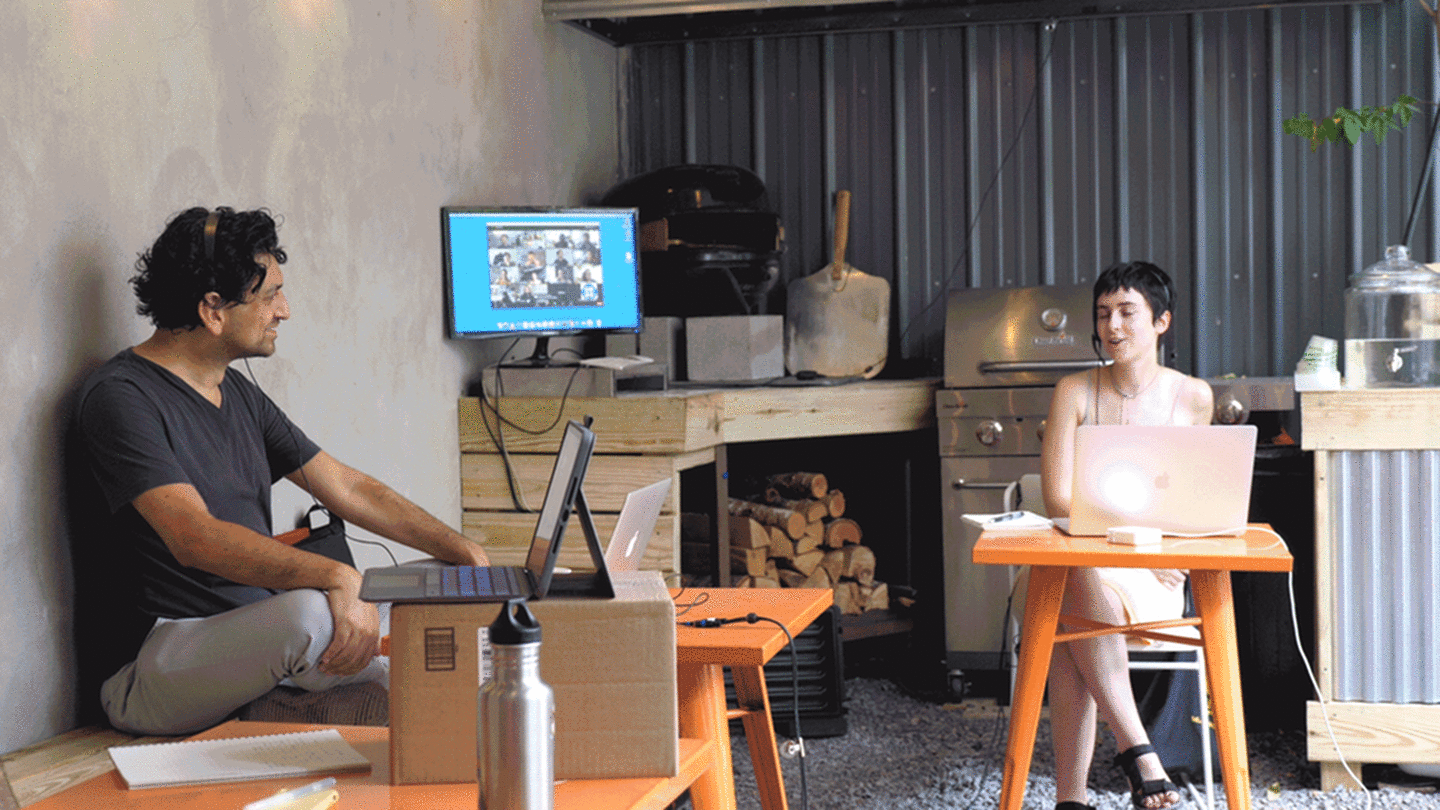 "The perks of living in the residency were amplified in a time when normal modes of filmmaking communities have been suspended. The outdoor space meant that we could have socially distanced cookouts and connect with local members of our cohort as well as the wider UnionDocs community. I've never seen people happier to attend a grill. I enjoyed 24-hour access to rare film books and magazines in the library and was able to use the basement's fully-fitted sound booth to revamp my project."
—Nathalie Seidl,
Summer Documentary Lab 2020
An in-person format designed to keep everyone safe and healthy.
Due to Covid-19, we've reconfigured the labs to ensure everyone's health and safety. Six to eight artists will be invited to join the affordable residency at UnionDocs, living and working together in the space. They will be required to present proof of vaccination. Six artists will be invited to join from outside this bubble and will be welcome to commute in and join socially outdoors. They too will have to present proof of vaccination.
Which Lab is right for me?
There are two iterations of the Summer Documentary Labs: the three-week Research & Development Lab in August and the five-week Early Production Lab in July.
Participants of the Research & Development Lab enter with an idea or concept for a documentary; shot footage is not a requisite. This lab aids participants in sharpening and articulating their ideas, outlining pathways for research, and strategizing their access and the aesthetic approach before production begins.
Participants of the Early Production Lab are a bit further along in the process, have access to their story, character or environment, and have begun gathering footage. They should not have completed more than half of the anticipated production, allowing for fresh approaches and new ideas to enter the work. This lab also results in a written proposal, but also endeavors to strengthen participants media samples and establish project planning all the way through distribution.
Seeking an open space to get creative without a project to develop in mind? Check out our…Collaborative Studio.
Detailed Schedule Early Production Lab
July 3, 2023 — Aug 4, 2023
Monday — Thursday

10am — 5pm
Morning —

Screening followed by Seminar or Masterclass
Afternoon — Professional Development Work Session
Afternoon — Professional Development Work Session
Our Early Production Lab in July is for projects about to go into production. Filmmakers have already likely shot some of their material and have access to their subjects and are looking for ways to strengthen their media samples, and pitches and work through the ideas as they approach the production stage and plan for the entire process all the way through to distribution.
It is a five-week program with full day commitments Monday-Thursday. Outings in the city on Fridays are half-days. In addition to the meeting schedule above, expect five-ten independent hours each week of work towards project development assignments and five hours weekly of assigned watching and reading.
*This schedule will shift on first and last week due to national holidays.
Initial Pitch to participants and leaders
Presentation of honed written proposal
Presentation of new project media sample
Elaborate a budget and production plan
Final pitch to experts in the field
Detailed Schedule Research & Development Lab
Aug 14, 2023 – Sept 1, 2023
Monday — Thursday

10am — 5pm
Morning —

Screening followed by Seminar or Masterclass
Afternoon — Professional Development Work Session
Afternoon — Professional Development Work Session
Our Research & Development Lab is a space for projects to grow while in their earliest stages. When a project is still largely a concept or idea, we can help filmmakers solidify the ideas with efforts, assignments, and conversations around best practices for grounding the project in its early stages of writing. This moment of focus can help set up projects for success from these nascent beginnings all the way through from funding to production to distribution.
This is a three week program with full day commitments Monday-Thursday. Outings in the city on Fridays are half-days. In addition to the meeting schedule above, expect five-ten independent hours each week of work towards project development assignments and five hours weekly of assigned watching and reading.
*This schedule will shift on first and last week due to national holidays.
Initial Pitch to participants and leaders
Development of honed written proposal
Final pitch and presentation of written proposal
Recent Summer Documentary Lab Projects
Browse our playlist of recent Summer Documentary Lab projects.