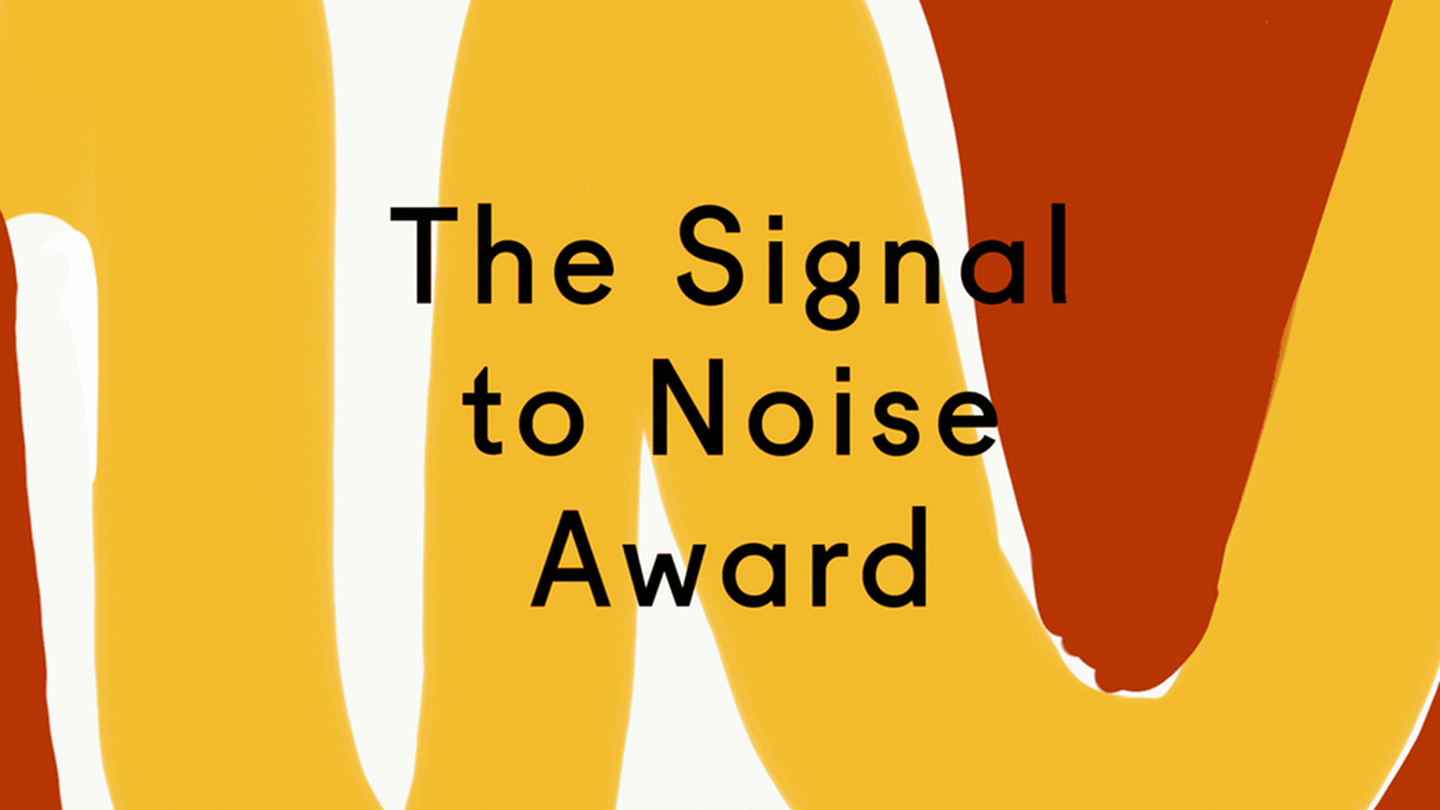 The Signal to Noise Award celebrates creative work that synthesizes audio documentary and experimental sound design. This award provides an opportunity for audio projects to come to life by giving one applicant a production grant to push their project across the finish line.
DEADLINE: November 3, 2021
The Award Includes...
$5,000 for production, plus production consultation and technical support from Gilded Audio Design
Editorial consultation from the staff of UnionDocs
Promotional support to UnionDocs and Gilded Audio communities
Celebratory event at the UnionDocs in Brooklyn at the culmination of the project
Application Requirements
The proposed project must use creative or experimental sound design to help support the message of the project.  All projects must be considered a work of documentary or expanded documentary art. Fiction or hybrid projects will be considered as long as some aspect can be considered non-fiction. Final project or series pilot must be one discrete audio story between 15 – 45 minutes in length.
A spectrum of audio production will be considered: radio, podcast, installations, theatre, exhibitions and more!

Questions? Please email [email protected] and we will respond as soon as possible.

DEADLINE: November 3, 2021
The 2020 Signal to Noise is awarded to Naeema Torres for her project Land of Lincoln now titled The Cost Of Salt.
The Cost Of Salt, will examine the way Black History has been documented and put on display in the United States through the legacy of The Crenshaw House, also known as the Old Slave House. The audio documentary will cover the folklore surrounding the Crenshaw house, its relationship to slavery and its hand in the flourishing of Illinois, local free black communities, and the ghost stories that still permeate the area.
Naeema Jamilah Torres (she/her) is an award-winning, Chicago-area filmmaker originally from New York City. After receiving a BFA in Film & Media Communication Arts, she pursued a career in home entertainment distribution, working at companies such as Cinedigm and HBO. Her passion for non-fiction storytelling combined with her skills in marketing, sales, and distribution strategy led her to impact producing and crafting documentaries. Her recent short film, REDACTED, screened at several festivals across North America and received several awards and recognitions including Best Documentary at the 2019 Reel Sisters of the Diaspora Film Festival and Lecture Series, and a nomination for Best Short from the 2020 Denton Black Film Festival.
The 2019 award was given to Sylvia Ryerson to support Melting the ICE / Derritiendo el Hielo, a bilingual podcast and radio show dedicated to sharing testimony from people directly impacted by ICE detention, and to literally broadcast messages of love, solidarity and support to people currently held behind ICE detention center walls.
"The Signal to Noise Award provided crucial support for this project in a pivotal moment." – Sylvia Ryerson
Sylvia Ryerson is a multimedia artist, organizer and PhD student in American Studies at Yale University. For over a decade her work, rooted at the intersection of scholarship, activism and art, has probed the overlapping crises of mass incarceration, rural poverty, and environmental destruction. From 2010-2015, Ryerson worked at the renowned documentary arts center Appalshop, where she served as a reporter, producer, WMMT-FM Director of Public Affairs, and co-hosted and directed the nationally recognized Hip Hop from the Hill Top / Calls from Home

​radio show. She also co-directed Making Connections News, a multimedia storytelling project documenting the movement for a Just Appalachian Transition, producing a series of short films and radio pieces to support regional organizing efforts. In 2015, Sylvia created and directed Restorative Radio: Audio Postcards from Home, a participatory audio documentary project co-created with families that have a loved one incarcerated. The pieces wove together immersive soundscapes of home that were broadcast over public airwaves to reach their loved ones inside.
Ariana Martinez was awarded the 2018 Signal to Noise Award for her project, Para Cruzar el Agua/To Cross the Water. To Cross the Water works to document the hopes, fears, and expressions of love that Puerto Ricans share from both the island and the U.S. mainland. It worked with New York City's historic and thriving Puerto Rican communities to create a series of audio postcards that were shared between NYC and Puerto Rico.
"I'm incredibly grateful for the ways that the Signal to Noise Award has enabled my creative practice and my ability to reconnect with my own culture and history. The work I have begun to make thanks to this award is the kind of deep, long term work that will sustain me through the next stage in my career." – Ariana Martinez
Ariana Martinez is a multimedia artist making images, objects, and audio documentary. Their practice investigates the impact of geography, space, and place on individual and collective experience.
Ariana is interested in sensations of placeless-ness, disorientation, and the inventive place-making that emerges from spatial and cultural fragmentation. Their practice incorporates responsive processes like life drawing, field recording, mapping, replication and reenactment as ways of world-building. Attuned to the ecological, cultural, and historical facets of natural landscapes and built environments, Ariana works toward a collaborative dialog that responds to each place's existing qualities, systems, memory, and imagination.