Dec 7, 2023 at 7:30 pm
Lost Highways, Embodied Travels
A conversation following the program led by Kornelia Boczkowska with Jessica Bardsley, Bill Morrison, Cathy Lee Crane & Ann Deborah Levy
Doors 7:30p
Program 8:00p
UnionDocs
352 Onderdonk Ave
Ridgewood, NY
We're delighted to join hands with Kornelia Boczkowska to tune into some unique and rarely screened experimental road movies framed by an introduction and book launch by an international expert!
Having done her research in the Bay Area and New York during the writing of Lost Highways, Embodied Travels, Kornelia Boczkowska will present her personal selection of artist-made films—all discussed at length in her book—and explore both past and current practices of experimental road movie making, one of the most genuine and enduring American film genres.
Her curation includes works by Stephen Arthur, Jessica Bardsley, Bill Brown, Michaela Grill, Sky Hopinka, Ken Kobland, Ann Deborah Levy, Bill Morrison, Eric Patrick, Peter Rose and Jon Behrens (RIP). And even more rarities are packed into this diverse program of animated, handmade, found footage, narrative and structuralist films, diaries, multi-screen video installations and remakes of Hollywood classics in a 2-part program that will serve as Kornelia's principal East Coast tour stop. Dedicated to the memory of Jon Behrens (Interbay Cinema Society).
Come through!
Ghost Trip by Bill Morrison
35mm, b&w, sound, 23 min, 2000
Desert Abstractions by Jon Behrens
16mm, color, sound, 10 min, 1997
Rain Painting by Ann Deborah Levy
HD, color, sound, 6 min, 2014
Frame by Ken Kobland
16mm, color, sound, 10 min, 1977 
XCTRY by Bill Brown
digital, color, sound, 6 min, 2018
Wild, Bumpy and Ghostly Rides 
Stark Film by Eric Patrick
16mm, color, sound, 6 min, 1999
Vision Point by Stephen Arthur
video, color, sound, 1:30 min, 1999
On the Line by Cathy Lee Crane
16mm, color, sound, 4 min, 2002

Carte Noire by Michaela Grill
video, b&w, sound, 3 min, 2014
Goodbye Thelma by Jessica Bardsley
16mm, color/b&w, sound, 13 min, 2019
Jáaji Approx. by Sky Hopinka
video, color, sound, 8 min, 2015
Program Duration: 90 mins
Watch the conversation between Presenter1, Presenter2 and Presenter 3 on the UnionDocs' Membership hub.
Kornelia Boczkowska, PhD, is a scholar, curator and educator based at the American Studies Research Unit at Adam Mickiewicz University, Poznan. She has received several research grants and is the author of two books and over forty other publications on independent, experimental and documentary film. Her most recent papers have appeared in Feminist Media Studies, New Review of Film and Television Studies, Mobilities, Studies in Documentary Film and other peer-reviewed journals. She screens for the Ann Arbor Film Festival and serves as book review editor for The European Journal of American Studies. In 2022, she received the scholarship from the Polish Minister of Education and Science for outstanding young researchers.
Bill Morrison has premiered films at the New York, Rotterdam, Sundance, and Venice film festivals, and mulitmedia work at major performance venues around the globe such as BAM, the Barbican, Carnegie, and Walt Disney Concert Hall. His films typically source rare archival footage in which long-forgotten, and sometimes deteriorated, imagery is reframed as part of a collective mythology. DECASIA (2002) was the first film of the 21st century to be selected to the Library of Congress' National Film Registry. DAWSON CITY: FROZEN TIME (2017) was named to multiple critics' lists of the best films of the decade (2010s). His work has been recognized with the Alpert Award, Creative Capital,  the Foundation for Contemporary Art, a Guggenheim fellowship, and a mid-career retrospective at the Museum of Modern Art.
Jon Behrens (1964-2022) was a Seattle based filmmaker and composer. His films have been screened at film festivals, colleges and museums through out the world since the early 1980's including screenings at Antimatter Film Festival Canada, Seattle International Film Festival, TIE Film Festival Colorado, London Underground Film Festival, Crossroads Film Festival San Francisco, Festival International des Cinemas Differents et Experimentaux in Paris, Alternative Film and Video festival in Novi Beograd Serbia, Sydney Underground Film Festival, Festival des Cinémas Différents de Paris and many many others. His work ranges from personal film diary's to abstract hand painted optically printed works. In addition to filmmaking Jon Behrens was also a composer and created sound designs for most of his own films starting about 10 years ago, as well as non film related compositions.
Ann Deborah Levy's visually arresting, award-winning films and videos have screened in the US and internationally, including Athens International Film and Video Festival, Ohio; Wide Open Experimental Film Festival, Oklahoma; Transient Visions Film Festival, New York, Moviate Underground Film Festival, Pennsylvania; Oxford Film Festival, Mississippi; Another Experiment By Women Film Festival, New York City; Bideodromo International Experimental Film Festival, Bilbao, Spain; Postales a Lumière, Caracas, Venzuela; and Female Eye Film Festival, Toronto; Canada among others. Levy comes to filmmaking by way of painting and photography and has been a recipient of both Yaddo and MacDowell fellowships. In addition to her own work, Levy has been active in film preservation for ten years as a former Co-Chair and still active member of the Women's Film Preservation Fund of New York Women in Film & Television.
Ken Kobland was born in New York in 1946. He studied at Columbia University School of Architecture and Union College. Since 1975 he has worked with the Wooster Group. Kobland has received awards and fellowships from the John Simon Guggenheim Foundation; the New York Foundation on the Arts; the D.A.A.D. Berliner Kunstprogramm; the International Center for Video Creation in Montbeliard, France; the Jerome Foundation; and the American Film Institute. His work has been included in film and video festivals in Geneva, Berlin, London, Paris, Amsterdam, Sydney, Budapest, Warsaw, Tokyo, and Bangkok, and has been screened at The Museum of Modern Art, New York; the Whitney Biennial; Walker Art Center, Minneapolis; and the Arsenal, Berlin. Kobland's work has also been screened nationally on Public Television and in Europe. He lives in New York.
Bill Brown is a filmmaker living in North Carolina where he is an Associate Professor of Media Production at the University of North Carolina, Chapel Hill.  Brown's films have screened at venues around the world, including the Rotterdam Film Festival, the London Film Festival, the Sundance Film Festival, and Lincoln Center. A retrospective of his films was shown at the Museum of Modern Art in New York.
Eric Patrick is Associate Professor in Radio/Television/Film. With over twenty-five years of experience in the entertainment industry, Patrick's commercial animation and independent experimental works have received a Peabody Award, a Guggenheim Fellowship, over 100 grants, fellowships, and awards at international film festivals, and several Emmy nominations. His additional work in information design has received grants from the National Institute of Health (Reproductive Health), and the Chicago Digital Media Production Fund (Citizen Primer). He has screened extensively both domestically and internationally at festivals, museums and on television, including screenings at the Rotterdam Film Festival, The Museum of Modern Art, the Centre Georges Pompidou in Paris, and the South by Southwest Film Festival. He was an animator for the seminal Nickelodeon program "Blues Clues," and has written several articles about independent animation.
Stephen Arthur (born and living in Vancouver BC, Canada) holds a Master of Fine Arts in cinema (film production) from the University of Southern California and a Master of Science degree in Neuroscience from University of British Columbia. Arthur is a freelance scientific writer, technical writer, independent filmmaker (experimental animation) and screenwriter. He directed fine-art animation short films for the National Film Board of Canada and authored six feature screenplays.
Cathy Lee Crane has been charting a speculative history on film since 1994. She received the Guggenheim Fellowship in 2013 for her lyrical re-combinations of archival and staged material. Her body of work enjoyed its first survey in 2015 as part of the American Original Now series at the National Gallery of Art. Crane's award-winning films (which include the experimental biographies Pasolini's Last Words and Unoccupied Zone: The Impossible Life of Simone Weil) have screened at Viennale, San Francisco International Film Festival, Festival du Nouveau Cinema, Cinematheque Francais, BFI, and Arsenal/Berlin and are distributed by Canyon Cinema, Lightcone, and Films Media Group. Her first feature-length fictional hybrid The Manhattan Front (2018) premiered at SFIndie Fest in 2018 with a profile in Filmmaker Magazine. Crane's Crossing Columbus, a feature-length documentary about the border town of Columbus, New Mexico, was supported by the Rockefeller Foundation Bellagio Center Residency and the El Paso Cultural Foundation. Crane was Residency Fellow at the Harun Farocki Institut in Berlin and is currently Associate Professor in the Department of Cinema and Photography at Ithaca College.
Michaela Grill studied in Vienna, Glasgow and London (Goldsmith College). She has created various film- and video works, installations and live visuals since 1999. Her performances and films were exhibited and screened on 5 continents, including at MOMA NY, National Gallery of Art Washington, Centre Pompidou Paris, Museo Reina Sofia Madrid, La Casa Encendida Barcelona, ICA London and many cinematheques. Her videos were screened at over 200 festivals worldwide. Grill received the Outstanding Artist Award by the Austrian Ministry of Art & Culture in 2010.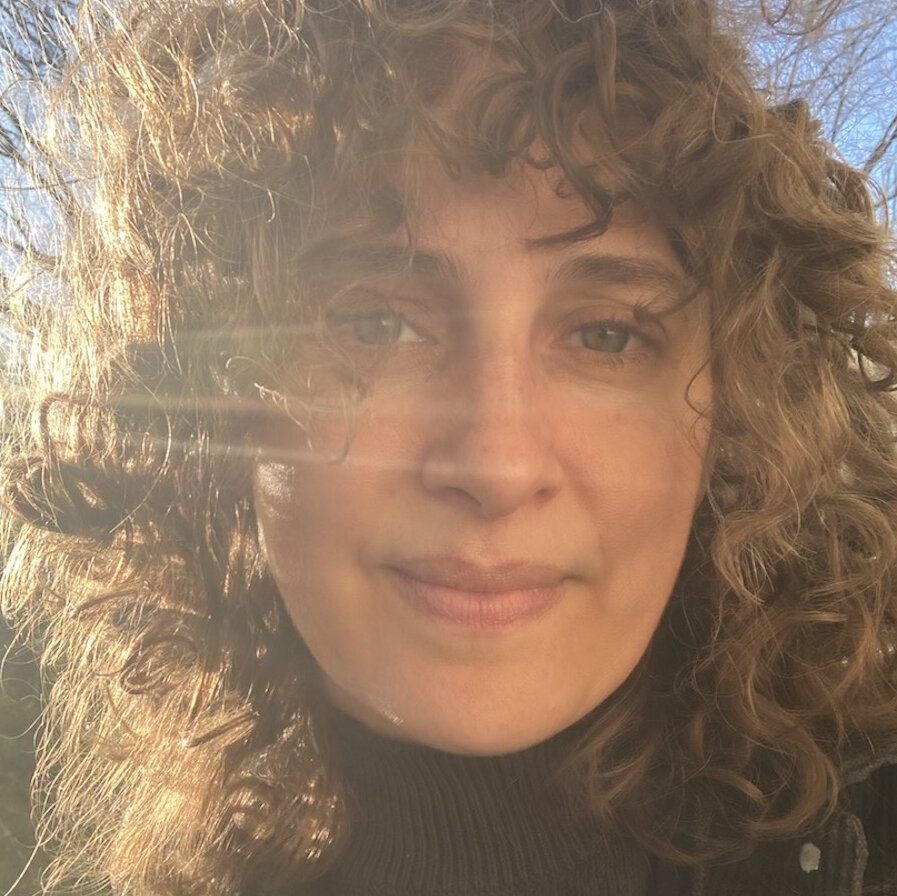 Jessica Bardsley is an artist-scholar working across film, writing, and studio art. Her films have screened within the U.S. and internationally at festivals like CPH:DOX, Sundance, Visions du Réel, EMAF, RIDM, True/False, and on the Criterion Channel. She is the recipient of various awards, including a Princess Grace Award, Grand Prize at 25FPS, the Eileen Maitland Award at the Ann Arbor Film Festival, Best Short Film at Punto de Vista, and numerous Harvard Film Study Center fellowships. Her first feature film, The Cave Without a Name, was a finalist for the 2022-2023 Venice Biennale's Cinema College. Her research and writing have been supported by the Radcliffe Institute for Advanced Study, the Terra Foundation for American Art, and the Henry Luce Foundation/American Council of Learned Societies. She received a Ph.D. in Film and Visual Studies from Harvard University and an M.F.A. from the School of the Art Institute of Chicago. She is Assistant Professor of Experimental Film and Media at NYU's Tisch School of the Arts.
Sky Hopinka (Ho-Chunk Nation/Pechanga Band of Luiseño Indians) was born and raised in Ferndale, Washington and spent a number of years in Palm Springs and Riverside, California, Portland, Oregon, and Milwaukee, Wisconsin. In Portland he studied and taught chinuk wawa, a language indigenous to the Lower Columbia River Basin. His video, photo, and text work centers around personal positions of Indigenous homeland and landscape, designs of language as containers of culture expressed through personal, documentary, and non fiction forms of media. His work has played at various festivals including Sundance, Toronto International Film Festival, Ann Arbor, Courtisane Festival, Punto de Vista, and the New York Film Festival. His work was a part of the 2017 Whitney Biennial, the 2018 FRONT Triennial and Prospect.5 in 2021. He was a guest curator at the 2019 Whitney Biennial and participated in Cosmopolis #2 at the Centre Pompidou. He has had a solo exhibition at the Center for Curatorial Studies, Bard College, in 2020 and in 2022 at LUMA in Arles, France. He was a fellow at the Radcliffe Institute for Advanced Study at Harvard University in 2018- 2019, a Sundance Art of Nonfiction Fellow for 2019, an Art Matters Fellow in 2019, a recipient of a 2020 Alpert Award for Film/Video, a 2020 Guggenheim Fellow, and was a 2021 Forge Project Fellow.  He received the 2022 Infinity Award in Art from the International Center of Photography, and is a 2022 MacArther Fellow.